Skylar Says: a pet blog from WPS' mascot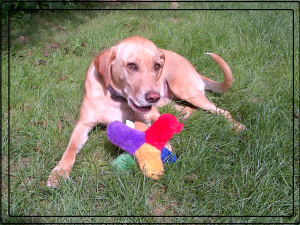 Hi my name is Skylar and I am the Waterloo Pet Services' Mascot.
I am a pretty girl who is a mix of Lab, Beagle and maybe some Viszla.
I am not afraid to speak my mind on any topic, at any time; so I think my blog "Skylar Says:" is very apt.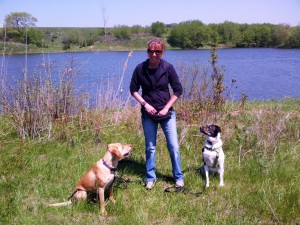 My furever home adopted me from Grand River All Breed Rescue, the nice folks who brought me up from Ohio. At the time I didn't know they were nice as I was scared and confused about what was going on and it took me a while to settle in to my role as WPS's mascot and now I love it.
Also my peeps want to thank Allison at Everyday Dog Professional Training for helping them communicate with me.  I knew that they would 'get' me over time but it was cool that she taught me to 'get' them, too!
If I knew what was waiting for me I would have taken myself across the border sooner.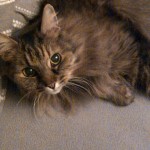 I had a feline fur sister named Claire who passed away a little while ago and my family miss her very much.  I never really got to know her as she was pretty fragile by the time I came around.  But she told me a lot of cat secrets!
So follow me as "Skylar Says" discusses pet news and views from my perspective.