WPS Fur Baby – Badu
May we Introduce Badu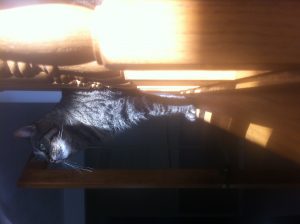 Taking frequent breaks from his day job (checking for spiders, supervising birds through the window, and tracking sunbeam motion patterns),
Badu has ample time to contemplate the mysteries of the cosmos: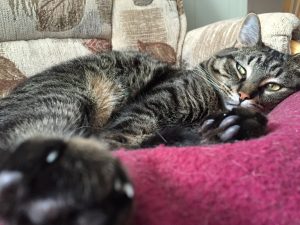 – Is the universe expanding or contracting?  Badu has a theory.
– Are there kittehs on other planets?  Badu is actively attempting interstellar telepathic communication.
– What is the meaning of life?  He is close to the answer.
– Should white kittehs avoid black holes?  Badu thinks yes.
What a relief to know that Badu is solving so many important questions.  He awaits an invitation to speak at the Perimeter Institute to share his findings.  So far, the mail carrier has yet to deliver.
If you'd like read more WPS Fur Babies stories, click over to Mew Mew's story.