Skylar Says : Puppy Proofing isn't just for Puppies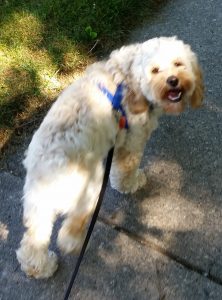 This is a telling of a real life horror story by a Pet Parent.
Maple is a 21 month old 14 pound Cockapoo.
Monday March 14/2016 was a usual day for her….morning walk, ball time in the front yard, and naps ..for her LOL.
In the late afternoon I was downstairs doing laundry. I could hear her running around upstairs and barking at the children playing out front. It got quiet and I figured that she had crashed in her bed for a snooze.
I came upstairs about 5pm and began looking for her. I did find her in her bed in the computer room ….. BUT I also discovered an open bottle of Ibuprofen under the computer chair. The lid was laying next to the bottle. The bottle had been on a shelf all the time we have had her and she never paid any attention to it. She had popped off the child proof top and chewed around the top of the bottle. There were 3 pills still in the bottle. I estimated that there had originally been 7-8 in the bottle.
She laid on her back as she knew she had done something wrong.
She ran around and behaved as if nothing was wrong.
After a short time I thought maybe I should look online to see if there was any danger with a dog ingesting Ibuprofen. Since I am a nurse I hear a lot of my patients quoting information from the internet…. a lot of it inappropriate !!!!

I went onto several sites about dogs and Ibuprofen …. and they all said the same thing …..HAZARDOUS POISONING if ingested for dogs to have.
By now Maple was not as rambunctious as she usually is. It was now 7pm and my husband had just come home from work. I told him what she had gotten into. She was sluggish but he took her out for a walk. When he came back he told me that she had vomited 8 times and it was pink frothy.
I called the emergency vet number and told the story to the receptionist who relayed it to the vet. The vet said bring her in right away.
It was now 2hours since she had taken then. She was now lethargic and held her in my arms as my husband sped to the emergency vet.
The vet met us and we retold our story. Within 10 minutes Maple was in the back with an IV going. The vet painted the grimmest picture ….. that meaning that Maple may not survive the night. We were devastated …. and I was racked with guilt. How could I have waited 2 hours to get her treatment ?????????? I just never thought it was an issue.
We left our Maple at the emeg vet that night not knowing what the night would bring.
I had to pick her up in the morning and drive her to the other end of Waterloo for her to spend the day at our vets to monitor her IV and give her meds. Maple had her IV capped and I carried her and a bag of meds and an IV solution to the car. I could hardly see as I was crying so hard. She black all around her mouth, all over her ears and all around her butt. She was also wearing a collar so she would not pull out her IV. She was lifeless as she laid on the front seat of the car.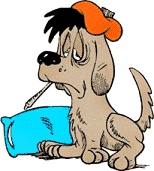 I dropped her off at our vets and then returned at 6pm to take her back to the emergency vet as our vet does not have anyone there at night to monitor animals and certainly not to monitor IVs ….something I was never aware of. Our poor Maple had black diarrhea all over the vet 's lobby and all over the parking lot. I wrapped her up in towels and prayed she didn't have more loose BMs as I drove down the expressway to the emergency vets.
My husband did the same routine the next morning of picking her up and taking her to our vets. That evening he picked her up and brought her home. She came home with the collar on, her IV still in ….capped….in case she had more diarrhea and was dehydrated and needed more IV fluid, and 5 meds that she was on for a week.
I took her into our vet the next morning to have the IV removed. The wonderful people at our vets had cleaned up Maple's face, ears and bum.
Three days later I had to take her back for more blood work to see what the damage had done to her system. An overdose of Ibuprofen can cause damage to the liver, kidneys, and cause gastric ulcers. Maple's bloodwork showed damage to her liver and kidneys. Again we were devastated. Our vet was consulting with an internal medicine vet at Royal Canin. We now had Maple on a special diet for renal issues and were faced with renal supplements in the future.
Five days later I had to collect a urine sample and take it into the vet. A challenge to say the least !!!!!!!!!! The top of a take out container slid right under her butt and I had success !!!!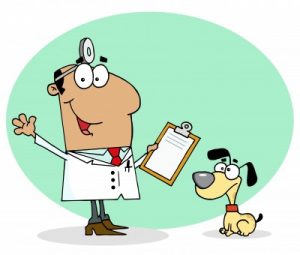 The urine results showed a decrease in her proteins which was our first bit of good news.
Maple had repeat blood work 12 days after her incident and some levels have decreased, but these current levels indicate that she has permanent liver and kidney damage.
We have her on a special wet food that has to be ordered from the vet and we mix it into her kibble. She had another week of meds after her initial week of meds. She is now not on any meds.
Now it has been 2 months since our emergency incident and Maple is back to her usual mischievous self ….. LOL. She is full of piss and vinegar and loves the outdoors with her ball.
We will not know how severe her liver and kidney damage is until she begins to age. Then we will watch for signs and symptoms and change her diet accordingly and start renal supplements.
Unfortunately since we don't know the full extent of her liver damage we can not give her heart worm medication this year as we need to let her liver rest after the insult to it.
Did I know the dangers of Ibuprofen to animals …NEVER …but I do now and I tell everyone I know about the dangers of it. Even one pill is enough to cause potential gastric ulcers and liver and kidney damage.
We were fortunate that she was young and got treatment.
My heart aches when I look at the pictures of her when she was sick, but it bursts with love when I cuddle her now.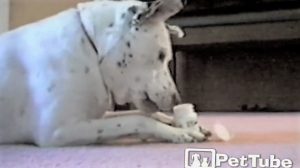 So please ….. please …..please…. keep any meds out of their reach, because they will find them and get into them even if a child proof lid. As well educate anyone you know of the potential hazards to our beloved fur kiddies.
Beth, Rick, & Maple
To read more Skylar Says blog posts, check out "Don't hug me; hug a cat"